Amelia Street, Balcatta, WA 6021
Great for
Neighbourly spirit
Public transport
Schools
Reviews of
Amelia Street, Balcatta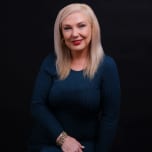 "Get yourself some double glazing"
I love sitting in my front porch and watching the world go by. Amelia can be busy but once we got our front windows double glazed I didn't notice the traffic anymore. We get 2 buses going past regularly every day so it's great for public transport, and great for kids getting to school. I wouldn't want to live anywhere else.
The opinions expressed within this review are those of the individual and not those of Homely.com.au.
Report
Best rated streets in
Balcatta
Unranked streets in
Balcatta
Popular questions in
Balcatta
Unanswered questions in
Balcatta
Find real estate agents in
Balcatta