Loffs Road, Loganholme, QLD 4129
Reviews of
Loffs Road, Loganholme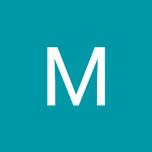 "Want to go camping but hate the crowded camping grounds"
Lovely neighbours, great for camping, boating, fishing and at night the sight of the Mullets doing their ballet out of the water . My boys loved their days of growing up on this property.
Must be ok our tenants just left after 18 years.
The opinions expressed within this review are those of the individual reviewer and not those of Homely.com.au.
Report
Unranked Streets in
Loffs Road
Popular questions in
Loganholme
Unanswered questions in
Loganholme
Looking for a home on or near
Loffs Road?
Find real estate agents in
Loganholme