Marchwood Boulevard, Butler, WA 6036
Reviews of
Marchwood Boulevard, Butler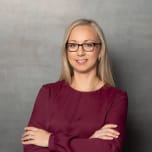 "Centrally located!"
In a great location close to schools, parks, shops, day cares - this street is great for families and offers a variety of properties ranging from small cottage style properties to large family homes with pools.
The opinions expressed within this review are those of the individual and not those of Homely.com.au.
Report
Unranked Streets in
Marchwood Boulevard
Popular questions in
Butler
Unanswered questions in
Butler
Find real estate agents in
Butler