Market Street, Sale, VIC 3850
Reviews of
Market Street, Sale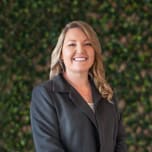 "Close to CBD"
Close to the CBD, but due to the two lanes, you can end up with some loud drivers. I spent 5 years living in this street as a teenager and I loved how close it was to everything I wanted to get to.
Lia Jagielka - Property Manager Sale
The opinions expressed within this review are those of the individual and not those of Homely.com.au.
Report
Best rated streets in
Sale
Popular questions in
Sale
Unanswered questions in
Sale
Find real estate agents in
Sale