Sloman Close, Dubbo, NSW 2830
Great for
Neighbourly spirit
Parks and recreation
Public transport
Who lives here?
Singles
Families With Kids
Reviews of
Sloman Close, Dubbo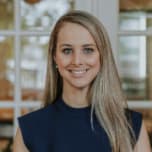 "My Childhood Street"
I will always treasure my childhood street. It's a quiet cul-de-sac with local traffic only. I'll admit that I was a bit hurt that Council didn't consult me before moving the playground from one corner to the other, but I'll take that up with them some other time. Insider tip, my research tells me this area has a below median sale price and an above average rental yield. The houses are typically 90's builds, so have a chat with your financial advisor if this is piquing your interest.
Who lives here?
Singles
Families with kids
The opinions expressed within this review are those of the individual and not those of Homely.com.au.
Report
Best rated streets in
Dubbo
Unranked streets in
Dubbo
Popular questions in
Dubbo
Unanswered questions in
Dubbo
Find real estate agents in
Dubbo