Stawell Street, Sale, VIC 3850
Reviews of
Stawell Street, Sale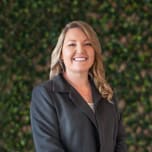 "Quiet and properties go QUICK"
Any property I have for lease does not last long on Stawell Street, it's a great street, with the dead ends it stops the hoons and just makes for friendly drivers. Properties go really quick!
Lia Jagielka - Property Manager Sale
The opinions expressed within this review are those of the individual and not those of Homely.com.au.
Report
Best rated streets in
Sale
Popular questions in
Sale
Unanswered questions in
Sale
Find real estate agents in
Sale