Underbank Boulevard, Bacchus Marsh, VIC 3340
Reviews of
Underbank Boulevard, Bacchus Marsh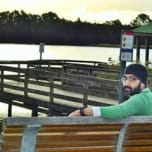 "Don't Trust the developers of Underbank."
My deposit is stuck. I booked land here and there was a sunset clause of 2 years but developer has increased it for more than that time as well & refused to give back my deposit. They said even if the developer is not able to complete it in 2& half years still we will hold deposit till march next year. Estate Manager is a nice guy. He tries to help but still no outcome for me as developer is not agreeing. The opinions expressed within this review are those of the individual and not those of Homely.com.au.
Report
Unranked Streets in
Underbank Boulevard
Popular questions in
Bacchus Marsh
Unanswered questions in
Bacchus Marsh
Find real estate agents in
Bacchus Marsh