Reviews of Mark Reuben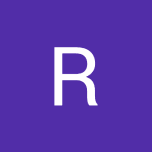 Ray Kiew
"MARK REUBEN-CAN'T BE TRUSTED TO BE A RELIABLE BROKER"
Im writing this based on my personal experience with this broker. Actual whats app text messages below: 21/02/20 MR: Thank for the message. Let's chat tomorrow. I'm happy to assist you when you are ready to sell. Thanks 24 Feb 2020 Owner: Mark, please send me the forms to my email. Im going to be busy the next few days. If you can email me before lunch, I might be able to get be able to get it out to you. Im leaving for the airport in half an hour. Sorry. Im leaving in 15 mins. Hope you can try to email ASAP. Observation: MR was prompt in emailing and I signed the authorization not realizing that the authority extends 60 days after the auction date. The auction date was scheduled for 04/04/20. On 22/02/20, I clearly told that MR that the authority for him is only for 60 days. He agreed but I was not told that it is 60 days after auction. 27 Feb 2020 Owner: Hey Mark, I would appreciate if you could update me from time to time on the progress of the sale. Since its up for auction, is there any website that I can monitor the progress? Many thanks NO RESPONSE FROM MARK REUBEN (MR) 3 March 2020 Owner: I supposed you have received the email from Stephanie. Whatd you think? NO RESPONSE FROM MARK REUBEN (MR) 9 March 2020 Owner: Are you there? Im not getting a response from you MR: Hi, I will look into all aspects of this case and get back to you tomorrow. Today is a public holiday in Melbourne but will give you the you best advise moving forward tomorrow. Thanks 10 March 2020 I havent heard from you today as you promised. Can you tell me what time youre available tomorrow to have a chat? NO RESPONSE FROM MARK REUBEN (MR) 11 March 2020 MR: I will call u in 1 hour pl... With clients ATM. Thanks sir Owner: Please do NO RESPONSE FROM MARK REUBEN (MR) 20 March 2020 Owner: Hello Mark, I would appreciate if you could give me a quick update NO RESPONSE FROM MARK REUBEN (MR) 21 March 2020 MR: Hi, I'll call you and discuss details at 3:00pm Thanks. Mark Owner: Is my property on auction yet? NO CALL OR RESPONSE FROM MARK REUBEN (MR) 23 March 2020 Owner: When are you free to reply? I dont need a call from you. Just reply my text messages 24 March 2020 MR: Hope youre well. Even with the current situation with whats happening in the country I still have a few genuine interested parties. However we seem to have emvery unfortunate luck with access to your unit the tenant studies in Melbourne uni and one of her staff members came back positive for the virus so every member of that class is now in total lockdown . So once again we are not able to access the property for the next 14 days I will Bieber try my best to take all the other buyers to the apartment when I gain access Im sure one of these buyers will buy it its just a matter of gaining access Owner: Mark, thanks for keeping me posted. Youre my exclusive broker and my eyes and ears in Melbourne. Please exercise some responsibility to at least reply my messages. Im sorry if I came across as being harsh. I hope you would not wait 3 days to reply me. Its unprofessional in my opinion. MR: I do acknowledge that...will keep you up to date with everything. Thanks 25 March 2020 Owner: Mark, have you listed my property in the market and for auction yet? MR: Hi, Hope you're well. The government has now banned all auctions in Australia as of midnight today. We are going online tomorriw as a sale by set date... It's like a virtual silent auction .There is a lot going on at the moment. Are you free to chat tomorrow 11 AM Melbourne time? Owner: Question is why was the unit not listed for auction or in the open market? It has been more than a month now since I authorized you to be the exclusive broker. NO RESPONSE FROM MARK REUBEN (MR) 18 May 2020 Owner: Hello Mark, May I have an update on my unit? NO RESPONSE FROM MARK REUBEN (MR) 20 May 2020 Owner: With all due respect, it is your onus to at least let me know what is happening on my unit since our last correspondence. MR: Hi, Hope you are well. I will call you and speak details in sn hour with clients atm. I have plenty of buyers ...going to discuss with u every aspect Owner: It is rather disturbing to me that you have read my message on 2 days ago and chose not to respond. This is not the first time you are doing this. I opine this as disrespectful MR: Hi, I do apologise if you feel this way. I assure you its no intension of disrespecting you in any way. We are going through strange times and I do appologise sincerely for this ,when I call you I will explain in details. 1 June 2020 Owner: Mark, received your email. I also responded with my thoughts. May I have the video and photos if any of the conditions of my unit Thanks. Owner: Have you got a minute to send me the videos and photos? MR: : Hi, I think I emailed it to you from my work ipad. Let me double check Owner: Mark, I have checked my email again. Nothing is received. Can you please send the video via whats app? MR: : I will dig it out fir you sir Owner: Thanks. Im waiting 2 June 2020 Owner: Did you use your phone or iPad to video it? NO RESPONSE FROM MARK REUBEN (MR) Several hours later on 2 June 2020 Owner: Did you just request for another viewing from Stephanie? Observation: There was an almost immediate response from Mark. MR (almost immediate response from MR): No, i have not requested on your request. However i do have 3 others who would like to view Owner: Let me think about it. Your bad attitude and professionalism or rather a lack of it is an absolute disappointment to me. You know what I meant and I have sufficient evidence over the past few months to substantiate my views. Mark Reuben marketed himself to me vigorously as HAVING THE MOST SALES IN MELBOURNE. I opine that he would be very eager and quick to respond to me if there is direct benefits to him e.g. in locking me down in the exclusive authority with him or arranging access for his potential clients to view my unit. Other than that, he had exhibited unbecoming traits as being irresponsible, disrespectful and unprofessional as a licensed broker in Melbourne or Australia.
About Mark Reuben
"Principal of Mark Reuben Property, No#1 selling agent in Melbourne CBD with local, state and international reach. Committed to showcasing your property to the largest possible audience with the resources of the entire Smile Elite and Sydney Country Living group instantly available, creating a competitive edge to deliver the highest possible price." – Mark Reuben
Mark Reuben of Mark Reuben Property is a standout powerhouse in the Melbourne inner-city apartment market and is recognised as Melbourne's Central Business District's leading real estate authority.

With a remarkable track record across every CBD segment, Mark dominates Melbourne's inner-city market, being rated as the No 1 agent for sales each year for the last 5 years and having sold 100 's of apartments; which include sales within the CBD, Docklands, Southbank, St. Kilda Road, and Queens Ro…
8
Current properties for sale
168
Properties sold in the past 36 months
$70.70m
Total value of properties sold
Data is based on information advertised in the public domain or supplied direct by real estate agents to homely.com.au and may not contain off-market, private sales or non-disclosed prices.
Neighbourhood questions answered by Mark Reuben
Mark Reuben hasn't answered any questions.
Suburbs and streets reviewed by Mark Reuben
---
Mark Reuben doesn't have any current suburb reviews.
Contact Mark Reuben
Get in touch with Mark Reuben using the details below, or send a direct message by filling in the contact form: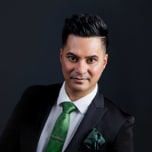 Mark ReubenPRINCIPAL – MARK REUBEN PROPERTY | MELBOURNE CBD EXPERT - Smile Elite VIC