5 of the world's cheapest homes.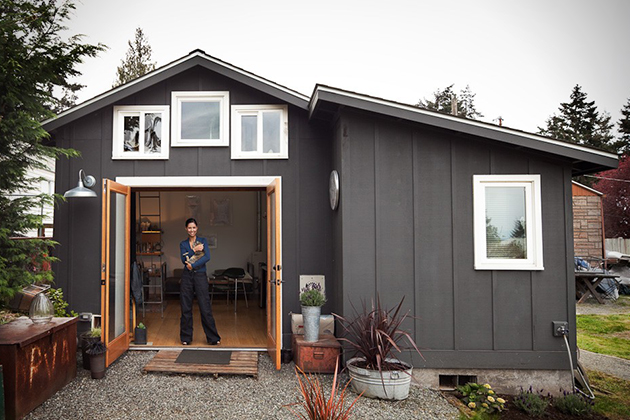 3
min read
Everyone is looking for a bargain when it comes to property. They want something that is a 'steal' which provides exceptional value. Unfortunately this can be hard to come by, so we have collected the ten cheapest homes in the world and provided a little insight on why they may be good value. If you can't crack Australia's property market, maybe you need to look a little further out? (All prices below are in AUD)
1. Solid home in Skibbereen, County Cork. Price: $51,000
Why this is a good deal:
Whilst this was initially a tram station, there are many positives to this home. It was built in 1935, so it has a strong heritage and is definitely sturdy as it has stood the test of time. It's also in a peaceful area so you can use it as a holiday home.
2. Shack living in St Petesburg, Florida. Price $106,000
Why this is a good deal:
Beach living, you can't go wrong with a bit of sun. This is in prime location with an abundance of bars, shops and cafes and would be a perfect rental as you would get holidayers wanting to stay all year around. You are in prime position with Tampa not far away, and abundance of water and beaches on offer.
3. Beachside palace on the coast of Albania. Price $60,000
this is a good deal:
The Mediterranean is the hot spot, and if you can't afford a beachside palace on the beaches of Greece or Croatia then Albania could be the next best bet. For a bargain of $60,000 you can own your own slice of paradise. Considering this is cheaper than some first class airfares to Europe, you could be on to something.
4. Outer suburbia escape in Victoria, Australia. $79,900
Why this is a good deal:
If you want to stay in the lucky country, then maybe all you need is a country escape? This simple home with a great landscaped garden is located in Murtoa, Victoria. Whilst you may not want to commute to the CBD every day, with a 3 and a half hour journey each way, you may find the peace and tranquillity is all you need.
5. A little palace in Gary for $1
Why this is a good deal:
O.K – IT'S 1 DOLLAR!, I REPEAT, 1 DOLLAR. The reasons that this home is a good deal is that it is cheaper than:
A cup of coffee
A donut
A slurpee
A ride on Melbourne's trains

About the only thing it isn't cheaper than is Coles 0.85 cents bread, but when you're tossing up, a house vs a loaf of bread then surely it can't be a hard decision. The house does have its downsides though, to be eligible to buy it, you need to have lived in Gary for 6 months, have a few thousand dollars in savings, and renovate the property. Not such a bad deal if you plan on sticking around!
Which cheap bargain would you snap up?
Let us know in the comments below.
The Homely Team bring you the latest in Aus property ranging from tips on buying, selling, renting, investing, building, moving house, suburb information and agent advice, all from industry experts.
Homely is an internationally acclaimed real estate portal helping millions of Australians each year to find their next home
for sale
or
for rent
. Check out our
suburb reviews
and
local Q&A
 pages to see what everyone is talking about.
We'd like to hear from you!
If you enjoyed this blog leave a comment below and share it with your friends. Please respect the public forum and refrain from posting any expletives or hateful comments as they will be removed.
10 comments
well i like the one in gary its only 1$ hahhah i like beach house just kidding🤣🤣🤣
helloI need to get a big mansion
I can proudly say I own one of the 5 cheapest houses in the world.
That's my place in Murtoa. Seriously. I bought it in 2010. This article is 2015. It's worth considerably more than 80K now, but Murtoa is still cheap.
Please send information I'm interested.. thank you
Hi my name is Robert Brown. I am owner at swordlight.org. I believe the average monthly price for a home should be 50 dollars. It is difficult to find that deal a lot.
I will take the house in Albania as soon as my house sales .
1 dollar that is so crazy but you need to renovate the property witch is money so the house is like 6 thousand dollars wow
i want the beach house so badly
Leave a reply