Who lives here?
Singles
Families With Kids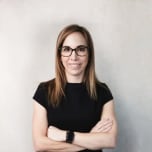 "Popular Family Location for First Home Buyers or Movers"
Ripley is a mixture of Older Homes off the Ipswich Motorway end and Newer homes off the newer Centenary Highway end . Although now we are seeing the farm land being sold and many more new homes come to the area.
The older homes are on larger block sizes around 1000 sqm and can be accessed off Scotts Road or Michels Road , these houses all developed around the 1980s and make great homes for those looking for extra space or if you can get one in original condition ready for a renovation.
If you are looking for a first home to build, then the Sekesui House section of Ecco Ripley would be my favorite because of the huge outdoor parks great for children to run off some energy and parents to get fresh air.
It makes a great investor area with quality homes where people take pride and adhere to a the covenant rules and a developer that continues to invest into the community.
Who lives here?
Singles
Families with kids
The opinions expressed within this review are those of the individual and not those of Homely.com.au.
Report
Popular questions in
Ripley
Unanswered questions in
Ripley
Find real estate agents in
Ripley