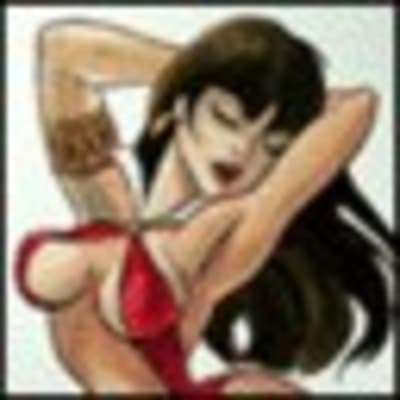 RuRoh
2

Reviews
0

Questions
3

Answers
Reviews
Lambert Street
"Livin' on the dark side of Richmond has it's risks"
Grab a tiny plot of dirt, just add water and boom! Instant cheap housing. This more or less sums up this street. Lambert street is on the north side of Bridge Road in Richmond -- which is the dodgy side. The commision flats are a block away which is why I never felt safe here. In fact, I've got two stories to explain why.

1) A guy in his shit box car injecting drugs into his crack-infested arm during lunch time. Nice one ass-hat ... drugs for lunch.
2) A group of half-dozen little runts went scoping out Laity street, looking to break-n-enter. My evil looks, me talking on the phone (to the cops) and my mate in his car also giving them evil looks hopefully stalled them long enough before the cops hopefully came ... (I wish/hope!).

It's low level scum property. No one talks to each other. No one gives a crap about each other. It's not that expensive .. but still this is Richmond so you still have to sacrifice your first child to the Rental/Mortgage Gods.

Parks or any greenery? No chance. The closest park (which happens to be a football oval / cricket pitch) is actually a few blocks south towards Bridge Road.

Public transport is in good supply -> handy to zip into the city. Some average schools are near by .. probably catering to some of the commission flat residents or struggling renters / owners.


One saving grace is that u can get your cable tv, you can get your interweb, lock you doors and night and pretend you live in paradise ... because ... you've now earnt it.
The opinions expressed within this review are those of the individual and not those of Homely.com.au.
Report
Victoria St
"Nice mix of East meets West"
Victoria street is infamous for it's 'hawker style' Vietnamese restaurants. They range from abysmal to kick-ass-delicious. It could be hit-n-miss, but you can be pretty safe with the busier ones.

With a major tram line cutting straight through the middle of the street - linking the city to the wealthy eastern suburbs - traffic can be a nightmare.

This street is to eat and relax and catch up with friends or work colleagues. It's not a place to live/sleep IMO.
Who lives here?
Professionals
Singles
Families with kids
Retirees
The opinions expressed within this review are those of the individual and not those of Homely.com.au.
Report