Reviews of Wayne Marriott Emerton And Jimenez
"Professional, prompt and efficient"
Wayne was very prompt and responded to our enquiry asap, likewise for Trevor. The process was smooth. We were constantly kept updated by our Agent Wayne. Marriott Lane staff were very professional, prompt and efficient. They made the purchase of our first home easier. Mr & Mrs McCarthy
"It could not have been an easier process"
Many thanks for all your help in selling our unit. It could not have been an easier process for us. Also thanks for all your excellent property management over the last 3 1/2 years you have been more than helpful. I would highly recommend you to anyone renting or buying property. Sunita S
"Fantastic job in achieving a top result."
We were extremely pleased with the service offered by Marriott Lane Real Estate. Not only were the agents professional and knowledgable, but they also spent a great deal of time with us discussing the marketing strategy and presentation of our property. Our expectations were exceeded when our property sold in just three days with only one open home. Our agents, Fiona & Wayne, did a fantastic job in achieving a top result. We highly recommend choosing Marriott Lane to sell your property. James
"Outstanding job"
Dear Fiona & Wayne, Thank you for your hard work in getting this result. The price you achieved was what we had originally hoped for, even though the recent comparable sales in the area were much lower. We were very grateful for your advice on presentation and efficient handling of the marketing. I think Marriott Lane did an outstanding job in arranging the sale. Best wishes, James Trish
"Informed advice, trustworthiness and friendly professionalism"
Hi Wayne, I do thank you and Fiona most sincerely for making the experience of selling as trouble-free as you did for us. We can't speak too highly of the value of your informed advice, trustworthiness and friendly professionalism all along the way, (not to mention your success in getting such a good price for us). It's also great for us to know that we can make such a confident recommendation to family and friends when they need an estate agent. AndyS2
"Went the extra mile"
We are happy to recommend Marriott Lane Real Estate because of their measured and professional approach to the sale of our home. Both the principal, Wayne Marriott and Residential Sales Specialist, Fiona Smith, brought expertise, very helpful and open communication; and also a degree of professional enthusiasm to the marketing and clinching of our sale: they literally went the extra mile to achieve a very good and prompt result. It's been a pleasure to have dealt with the firm. S Allwright
"Very happy with the sale price!"
I selected Marriott Lane to handle the sale of my property as I had dealt with the agency previously. Ive found Wayne Marriott to be very helpful, easy to talk to and always gives great advice. There were more buyers interested in the property than I had anticipated. I really appreciated the helpful call from Fiona promptly after the first open home, I found her to be a very personable agent. I was very happy with the sale price achieved, and have found the experience of selling with Marriott Lane excellent. Razmig
"Super service"
Thanks again for everything Fiona & Wayne. Great advice and super service. Robyn And Paul
"Personable and professional"
We contacted Fiona and Wayne from Marriott Lane to sell our mothers home in Lindfield. From the first meeting we were impressed by their personable and professional approach that left us with confidence that we could sell the unit promptly and at a good price. The sales process was efficiently carried out and the sale achieved was well above our expectations. We would say to other prospective clients - this was a job well done! Andrew And Emma
"Trust a local"
Trust a local who has made it and runs his own agency.
About Wayne Marriott
Wayne is the hands-on principal of Marriott Lane Real Estate. He believes that the best residential sales service is delivered by a combination of three elements – each of which is essential.

Firstly, the individual salesperson must be committed, skilled and reliable. Next, there must be a strong team of other individuals who bring additional energy, buyer contacts and support to the sale of a property.

Finally, the agency provides the infrastructure, systems and profile that enhance the…
Wayne Marriott's Properties
Neighbourhood questions answered by Wayne Marriott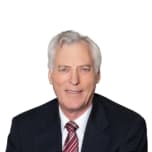 "Station noise"
12/10/2021
Hi everyone! We are looking at a place about 1 minute from the station on Shirley Road and we are wondering w If we should expect it to be particular…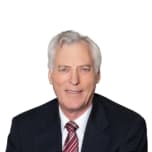 "What are the best street to live on in Wollstonecraft?"
10/10/2017
and what factors do they have that make them sought after?
Suburbs and streets reviewed by Wayne Marriott
---
Wayne Marriott doesn't have any current suburb reviews.
Activity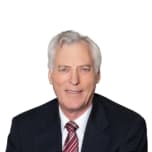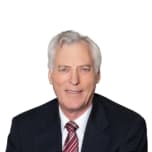 Answered a question:
"What are the best street to live on in Wollstonecraft?"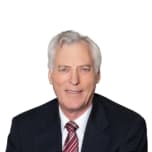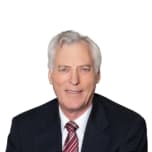 Listed a property for sale: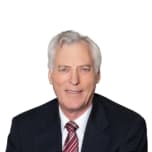 Client review from Emerton And Jimenez:
"Professional, prompt and efficient"
Wayne was very prompt and responded to our enquiry asap, likewise for Trevor. The process was smooth. We were constantly kept updated by our Agent Way…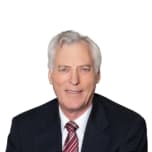 Client review from Mr & Mrs McCarthy:
"It could not have been an easier process"
Many thanks for all your help in selling our unit. It could not have been an easier process for us. Also thanks for all your excellent property manage…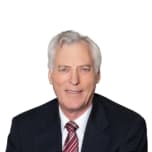 Client review from Sunita S:
"Fantastic job in achieving a top result."
We were extremely pleased with the service offered by Marriott Lane Real Estate. Not only were the agents professional and knowledgable, but they also…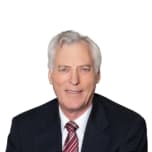 Client review from James:
"Outstanding job"
Dear Fiona & Wayne, Thank you for your hard work in getting this result. The price you achieved was what we had originally hoped for, even though the …
Contact Wayne Marriott
Get in touch with Wayne Marriott using the details below, or send a direct message by filling in the contact form: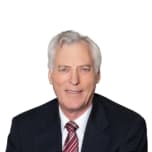 Wayne MarriottManaging Director, L.R.E.A - Marriott Lane Real Estate Crows Nest