Arabian Court, Hindmarsh Valley, SA 5211
Reviews of
Arabian Court, Hindmarsh Valley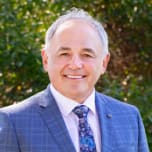 "Satisfying hills & valley views from a horse lovers acreage"
It's almost poetic. A calming custom-built 4-bedroom contemporary design on a 3-acre paradise, seizing the day on deck gazing over the rolling hills and bidding it farewell with a wine by the fire-pit, and a sunset over the valley....
The opinions expressed within this review are those of the individual and not those of Homely.com.au.
Report
Unranked streets in
Hindmarsh Valley
Rentals in
Hindmarsh Valley
Popular questions in
Hindmarsh Valley
Unanswered questions in
Hindmarsh Valley
Find real estate agents in
Hindmarsh Valley