Boyd Avenue, Oakleigh East, VIC 3166
Great for
Clean & green
Eating out
Neighbourly spirit
Parks and recreation
Public transport
Who lives here?
Professionals
Singles
Families With Kids
Reviews of
Boyd Avenue, Oakleigh East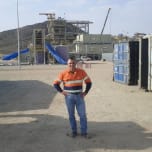 "Boyd Avenue, Oakleigh East - Everything you need at your doorstep"
Living in Boyd Avenue always creates amazing feelings of safety, security, and friendliness. I don't have to look for anything, anywhere else, whether is for studying, for shopping, for work, for exercising, for entertainment or for medical, everything is at my doorstep. Schools all around. As a Monash Uni student a few years ago, I could walk to my lecture theatres. So many choices of shopping centers, small and big. Love Chaddy (the fashion capital), not even 10 minutes drive. Enjoy having a stroll at the Carlson Reserve and Monash Community Inn or using the variety of sporting facilities all around me. Eating out couldn't be easier, with so many restaurants and coffee shops, in addition to Chadstone of course, Clayton or Oakleigh is offering me a variety of Asian, Greek, Italian. With one of the best hospitals, Monash Hospital, and so many other metical facilities and services make me feel so much more safe and secure. I can jump on the M1 freeway almost next door and be at the heart of the Melbourne CBD in no more than 20 minutes. I can really go on and on about the area around Boyd Avenue Oakleigh East.
Who lives here?
Professionals
Singles
Families with kids
The opinions expressed within this review are those of the individual and not those of Homely.com.au.
Report
Best Streets in
Boyd Avenue
Unranked Streets in
Boyd Avenue
Popular questions in
Oakleigh East
Unanswered questions in
Oakleigh East
Find real estate agents in
Oakleigh East