Great for
Neighbourly spirit
Parks and recreation
Public transport
Safe and sound
Schools
Reviews of
Bulahdelah, NSW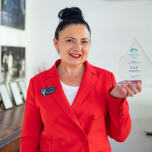 "Lovely Quiet Town Now its Bypassed"
Bulahdelah has really come into its own as a lovely place to live. It used to be a really busy part of the Pacific Hwy. But it has been bypassed some years ago. People are now realising what a lovely part of the world it is now to live. We still have travellers who love a stop off to enjoy the towns Myall River, plus there's the Big 4 now too, which has only just been finished. A Cluster of Cafe's, the Bakery (awesome pies & bread), Olivers and the IGA receive a lot of foot traffic. Of course there are all the essential shops too like post office, golf club, bowling club, newsagents and pub. They have a public swimming pool and tennis courts. A small sprawling suburban area flows out to farmland. Its very pretty and its peaceful.
There's the Annual Bass Bash for the Fishing enthusiasts and there is also a houseboat hire service too. And of course you are only 30mins or so drive from our pristine Midcoast & Mid North Coast Beaches.
The opinions expressed within this review are those of the individual and not those of Homely.com.au.
Report
Unranked streets in
Bulahdelah
Popular questions in
Bulahdelah
Unanswered questions in
Bulahdelah
Find real estate agents in
Bulahdelah