Great for
Clean & green
Internet access
Peace and quiet
Resale or rental value
Safe and sound
Not great for
Nightlife
Shopping options
Who lives here?
Families With Kids
Retirees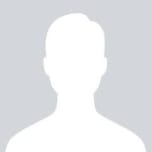 "What a Gem!"
Stopped in on way home from Warragul, Garfield is a hidden gem small town feels but boy does it have a big heart, friendly community, brilliant set up on main strip with cafes and a pub that was very lively, public transport is there and it's only 15 minutes from a overly busy Pakenham!
The opinions expressed within this review are those of the individual and not those of Homely.com.au.
Report
Looking for a home in Garfield?
"True Rural Living, but with close conveniences"
With the urban sprawl moving ever outwards, Garfield still maintains a quaint rural feel. Unlike Pakenham, Officer, Berwick, etc that have been over developed, Garfield is truly a country town.

Although you will pay a little more for a house due to high demand and low availability, you will not be disappointed.

A 20 minutes drive east gets you to Warragul and surrounds, where you will find many beautiful restaurants and wineries, also major supermarkets and some boutique shopping. Also the Warragul Hospital.

15 minutes west you are in Pakenham, which also has the major supermarkets and some department stores - along with Fountain Gate, which is only a further 10 minutes from Pakenham.

The neighbouring town of Bunyip boasts the convenience of a FoodWorks when you need to top up the pantry between major shopping days. Pizza, fish and chips and chinese takeaway, along with a medical centre, are also found in Bunyip.

Garfield has a strong community base, particulary focused around the local sporting clubs including football, cricket, netball and of course the Garfield Golf Course.

The main street features the pub, which has a great atmosphere, and serves a great pub meal, butcher, milkbar, bakery, garage/mechanic, gift shops, chemist (with doctor 3 days per week), and others.

Over the highway is Mt.Cannibal, which has a fantastic walking track, and is also used by many "boot camp" training groups.

Last, but not least, is the Garfield Primary school. With approximately 150 students, the school is of an excellent standard. All the teachers have been hand picked to fit into the community culture, and small class sizes ensures your children receive all the individual attention required in these formative years.

A catholic school is located in both east and west neighbouring towns of Bunyip and Tynong.
Who lives here?
Families with kids
Retirees
The opinions expressed within this review are those of the individual and not those of Homely.com.au.
Report
Popular questions in
Garfield
Unanswered questions in
Garfield
Find real estate agents in
Garfield