Land was for Sale  •  Sold Jul 25, 2019
$268,000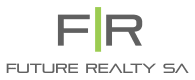 Tom Cleland
Future Realty SA
Enjoy a Pleasant Willunga Lifestyle.
lot 72 / 94 St Johns Terrace, Willunga South, SA 5172
Build the home of your dreams and be surrounded by trees and birdlife, this wonderful 1021 m allotment in dress circle location of St Johns Tce, Willunga. This location affords the benefits of being amongst other larger residential blocks, established trees, with benefit of privacy and developing an enviable lifestyle in this popular, and highly sort after area.
Located at the gateway to the pretty and historic Quarry road , with its quaint miners cottages, and old stone buildings of the 1840's, and the abundant flora and fauna will provide endless enoyable walks.
If you are a bird watcher, nature lover or just wish to bring up your family in this safe and tranquil location, in a home designed by you and for you, don't miss this rare opportunity.
Due to the proximity of hills face zone, further development is very limited, and your property if you ever do sell in the future, will attract those discerning buyers.
The property has NBN access, is only a short walk to the village of Willunga and shops cafes etc.not to forget the ever popular Farmers Market every Saturday.
Many Local schools primary and secondary are in walking distance. There many local sporting facilities including tennis , netball, cricket and football.
Of course a little further away but still about 10minutes are the fun places of the beaches and wineries, restaurants etc.
Main details
Price:
$268,000
Address:
lot 72 / 94 St Johns Terrace
Suburb:
Willunga South
Post Code:
5172
Land Type:
Residential
Floor Plans:
View
Schools in and around Willunga South
All Schools (8)

Primary Schools (8)

Secondary Schools (4)

Other Schools (0)
Real estate and property for sale in nearby suburbs: