Lonsdale Street, Woodville North, SA 5012
Reviews of
Lonsdale Street, Woodville North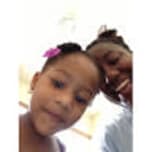 "Quiet & Convenient"
If you want a quiet street with great conveniences, Lonsdale Street is the place to be. Many homes are owned by empty nesters or families with young children. Not only quiet, but conveniently located within walking distance of Arndale Shopping centre, St. Clair Recreation Centre, public and independent schools and many food options.
The opinions expressed within this review are those of the individual and not those of Homely.com.au.
Report
Unranked streets in
Woodville North
Rentals in
Woodville North
Popular questions in
Woodville North
Unanswered questions in
Woodville North
Find real estate agents in
Woodville North