Great for
Clean & green
Neighbourly spirit
Public transport
Safe and sound
Schools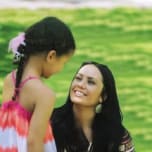 "I live where people come to attend a retreat"
had wanted to leave Sydney a while ago but I stayed, you know, for all the usual reasons. This is where my work is, my child is still in school and I held off thinking I will get to my own agenda down the track. Then life itself had its own agenda for me. My child was struggling with her school so she picked her own school in Box Hill, my relationship went south and I for the first time found myself driving through Box Hill where the new school is and discovered Maraylya. Fast forward... I live 15 mins from transportation that will take me to my office job and the silver linings of COVID also means I will not have to contemplate doing this 5 days a week any more. I no longer close my eyes at night and hear the hum of traffic instead I listen to life doing their wild 'who knows what' out there and I feel so connected to my surroundings again. Strangers acknowledge me as I walk my dog on the road and I am reminded our my village in NZ did that when I was a girl. 4 months after moving here I still have to put my google maps on because every tree looks the same on every intersection but I wouldn't have it any other way. i work from home on ADSL and it serves me well and this is my livihood so it is an important factor. I don't wistfully dream of setting up home in regional NSW or QLD anymore. I have the best of what matters to me right here. Even a good coffee isn't too far away. As the holiday season approaches I am more than happy to stay close to home. People visit the numerous retreats in the very area where I live, I feel so blessed to be here. Love it.
The opinions expressed within this review are those of the individual and not those of Homely.com.au.
Report
Popular questions in
Maraylya
Unanswered questions in
Maraylya
Find real estate agents in
Maraylya