Nudgee Beach, QLD 4014
Ranked 64th best suburb by locals in Brisbane Region, QLD
Great for
Parking
Parks and recreation
Peace and quiet
Clean & green
Neighbourly spirit
Not great for
Eating out
Shopping options
Nightlife
Gym and fitness
Pest-free
Who lives here?
Families With Kids
Professionals
Retirees
Singles
Hipsters
Reviews of
Nudgee Beach, QLD "Brisbane's best suburb to raise children"
close to the city, gateway (freeway), access to some of Brisbane's highly rated private schools, Nudgee beach is a suburb that feels like the city is 100 miles away. That feeling you get when you can leave your car door unlocked, front door open and take a stroll down the water front. No, its not bustling with coffee shops, night life is non existent, but that is why we love it. Raising a young family, we want a children to feel safe, be grounded and enjoy family time (access to corporate jobs in the city is easy).
The history of Nudgee beach, the mixture of homes, which is slowly changing, and the lovely community vibe it has, is next to none. You are lucky if you live at Nudgee Beach.
The opinions expressed within this review are those of the individual and not those of Homely.com.au.
Report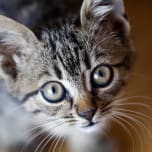 "A blend of fancy and crappy houses"
I'd really like to know what's the deal with some of the ramshackle properties and the condition they are kept in? There's properties over a million dollars a pop and they are right next door or on the same street as houses with beat down caravans in the front yard, old clotheslines etc. I'd love to know why as I personally couldn't see spending that much money to live next door to some of these places at that price tag.
The opinions expressed within this review are those of the individual and not those of Homely.com.au.
Report
"Like living on an Island in the middle of Brisbane"
I think that living in Nudgee Beach is like living on an Island in the middle of Brisbane. The residents vary in age and wealth but all have the same thing in common: they love nature, enjoy the tranquility and embrace the community spirit. Most residents that come to Nudgee Beach - Stay Forever!
Your questions answered:
How is the noise from the airport? - There is no noise - not at my house anyway - some propellor planes pass out the front of Nudgee Beach - they are great to watch - the big jets head straight out to sea (watching the big jets take off as you drive home or go for a walk is a wonderful sight).
Do we get any smell from the transfer station? - In ten years of living at Nudgee Beach I have not once smelt anything from the transfer station. We very occasionally get a swampy smell - the smell is actually more between the transfer station and the dog off leash area -not actually in the residential area. It still beats the smell of pollution and exhaust fumes!
How are the mozzies and midges? The sea breezes seem to help with both - the mozzies are no worse than other Northern Brisbane suburbs I have lived in. As for the midges - one day they are there the next they are not - I'm not sure what makes them come and go - but if they do come it is at dusk and dawn - at dawn I'm normally still in bed and at dusk most suburban houses shut their screens anyway. If the midges do take a shine to you - the best thing to do is to wash the area (I was once told they actually wee on you not bite you).

Being amongst magnificent wildlife is another amazing attraction of this suburb - beautiful green tree frogs often join us for a BBQ as do some varieties of waterbirds.
Living by the bay means there is always something to see - ships, boats, planes, kites, horses, car clubs etc. and do - walking, running, bike riding, wind surfing, kite surfing, fishing, boating etc. - without even leaving the suburb.
Nudee Beach even has a local shop that has everything you need (to get you by) and delicious takeaway.
Nudgee Beach is in a brilliant location with easy access to - both airports, the city, public and private schools, local shops, Toombul Shopping Centre, Chermside Shopping Centre and anything along the Gateway Motorway - Sunshine Coast, Bribie Island, Redcliffe, Port of Brisbane, Ikea and Gold Coast.
Oh and it is several degrees cooler in summer with beautiful bay breezes picking up at about 10am each day.
I could rave on forever about what a wonderful place it is to live and play - actually the only reason I am writing this today is because I could not believe the suburb only rated 89% when I looked it up on RE.COM.
I am a happy resident who looks forward to many more wonderful years watching the sun rise and set over Brisbane's smallest and most unique suburb.
Not great for
The tourists come to visit on the weekends making the suburb busier than usual.
Who lives here?
Professionals
Families with kids
Retirees
Hipsters
Trendy & Stylish
Beach Lovers The opinions expressed within this review are those of the individual and not those of Homely.com.au.
Report
Best rated streets in
Nudgee Beach
Unranked streets in
Nudgee Beach
Popular questions in
Nudgee Beach
Unanswered questions in
Nudgee Beach
Find real estate agents in
Nudgee Beach