Ocean View Parade, Rainbow Beach, QLD 4581
Reviews of
Ocean View Parade, Rainbow Beach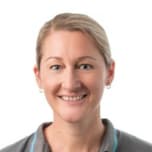 "Fantastic Location - Close to everything."
Brilliant spot - walking distance to the patrolled surf beach and the main street with all the cafes, clubs and Pub. Amazing ocean views from this elevated location. Beautiful and popular with residents and holiday makers.
Rainbow Beach Real Estate - Cooloola Coast Realty. Dee White
The opinions expressed within this review are those of the individual and not those of Homely.com.au.
Report
Unranked streets in
Rainbow Beach
Popular questions in
Rainbow Beach
Unanswered questions in
Rainbow Beach
Find real estate agents in
Rainbow Beach