Reviews of
Pacific Palms, NSW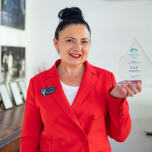 "Coastal Hideaway"
I have been visiting the collection of coastal localities with their pristine beaches since I was a small child with my family. Beautiful beaches one side and the extensive lake on the other. There are also fabulous cafes and eateries hidden throughout as well. There are just so many hidden gems here! The area is very popular with Sydney siders seeking to escape the city for the weekend or holidays.
Denise Haynes, Sales Agent at R&R Property, Mid North Coast NSW
The opinions expressed within this review are those of the individual and not those of Homely.com.au.
Report
Popular questions in
Pacific Palms
Unanswered questions in
Pacific Palms
Find real estate agents in
Pacific Palms