Phoenix Crescent, Old Reynella, SA 5161
Reviews of
Phoenix Crescent, Old Reynella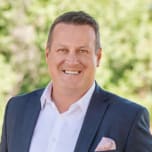 "Peaceful"
Phoenix Crescent situated off Reynella Road, is a beautifully curved street with wonderful homes and trees. the Crescent is connected to the heart of Old Reynella and the Old Reynella Football Club through peaceful walking trails along the Panalatinga Creek. With Reynella East Highschool around the corner and convenient access to the southern express way Phoenix Crescent seems like a great location.

Travis Denham – Magain Real Estate
The opinions expressed within this review are those of the individual and not those of Homely.com.au.
Report
Unranked streets in
Old Reynella
Popular questions in
Old Reynella
Unanswered questions in
Old Reynella
Find real estate agents in
Old Reynella