Reviews of
Shortland, NSW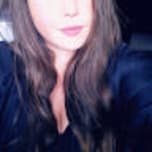 "Busy suburbia"
Shortland is a suburb that has not very much. It has one cafe and small supermarket, a hairdresser, a pub and two service stations. For the amount of people that live in Shortland, the amount of amenities etc nearby is far and few in between. However, there is Wallsend and Jesmond not far away, which have all the amenities and restaurants you could want.

This area would definitely benefit from more cafes.

There seems to be a lot of families here. Lots of houses with granny flats in the back yard. Definitely a family suburb. Has pockets of it that aren't as 'family friendly' as others, but on the whole it's pretty good.
The opinions expressed within this review are those of the individual and not those of Homely.com.au.
Report
Popular questions in
Shortland
Unanswered questions in
Shortland
Find real estate agents in
Shortland