Great for
Childcare
Clean & green
Cost of living
Internet access
Lack of traffic
Not great for
Medical facilities
Nightlife
Public transport
Shopping options
Gym and fitness
Who lives here?
Professionals
Singles
Families With Kids
Retirees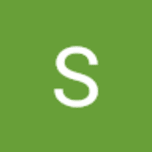 "Probably the best decision we've made in our life was to buy here."
We bought here over a decade ago when Tingha had many run-down old rentals. Since then, many others also bought old mining cottages which they renovated & transformed their gardens. So much so, that in the past decade, the town has transformed into a much more desirable place to live.

It's a unique town, as it's completely surrounded by at least 2000 acres of open common land, much of it is forested with trails for walking, bike riding, riding horses & 4WDing. Other parts of the common are open paddocks pocketed with swimming holes & rock outcrops where locals graze their own cattle, but is also scattered with small houses on acreages. We have one of these houses, with no adjoining neighbours giving us the sense that we have much more land than the few acres we own.

During the last drought, many regional towns had severe water restrictions & some stopped watering their parks & allowed their fountains to dry up, whilst also having to truck in water to service houses and shops. But not Tingha. Like Inverell, our town water is supplied by the massive Copeton Dam. Our water restrictions, when they did finally come in, were minimal.

Inverell is an easy 25km drive and although doesn't have every shop one could want. It has plenty of local businesses, food chains as well as Coles, Woolworths, IGA, Bunnings, Big W, Best & Less etc. Anything we can't find in town, we buy online.
The opinions expressed within this review are those of the individual and not those of Homely.com.au.
Report
Best rated streets in
Tingha
Popular questions in
Tingha
Unanswered questions in
Tingha
Find real estate agents in
Tingha