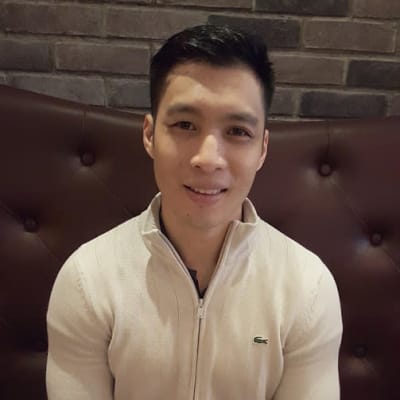 Jason Nguyen
2

Reviews
0

Questions
0

Answers
Reviews
Sydney (CBD)
"It's what you make of it."
It can be perceived as a relaxed or a busy city, depending on your previous experience living in smaller or higher density comparable locations locally and overseas.

The CBD is very walkable place, where having a car in general will be an unnecessary expense. Unless you need it for work or for other personal commitments. The only downside of walking, is you are not sheltered from the elements getting around all the CBD (particularly the closer you get to Circular Quay/The Rocks area or Chinatown).

Besides of high cost of accommodation, slightly impersonal nature of locals at times, tourists clogging up the footpath and occasional drunks on the weekend/uni holidays and public holidays. Just avoid the section of Pitt St closer to Central station with the cheap hotels and back packer crowd. Learn to ignore the beggars.

It's got amazing food options for all budgets. More ideally suited to young professionals and international students rather than young families.

If you value personal space, quietness, community atmosphere then the CBD lifestyle is not for you. For those who like the hustle and bustle, you'll fit right in.
It's just not an 24 hour city like London or New York. Certain things do close early.
The opinions expressed within this review are those of the individual and not those of Homely.com.au.
Report
Felixstow
"Excellent location that is underated by most"
Have lived in Felixstow for over 20 years. It's the walking convience of being within 5 minute to the Klemzig obahn interchange. Where you basically never need to check the schedule as buses are so frequent.

Decent local library and swimming facilities for young families and those with time to spare.

For the nature enthusiast, the walking/bike riding track follows the river Torrens all the way into the city.

Short 5 minute drive and you're having a coffee/meal or watching a movie on the Parade in Norwood. 10 minutes and you're in the city for work/study or shopping etc.

The locals are friendly and my neighbours look out for each other. Just traditional community spirit that some newer areas may lack.

Local dining and drinking options are limited. But just a short uber ride for those looking for a night out. Only negative for the immediate area.
Who lives here?
Professionals
Families with kids
The opinions expressed within this review are those of the individual and not those of Homely.com.au.
Report