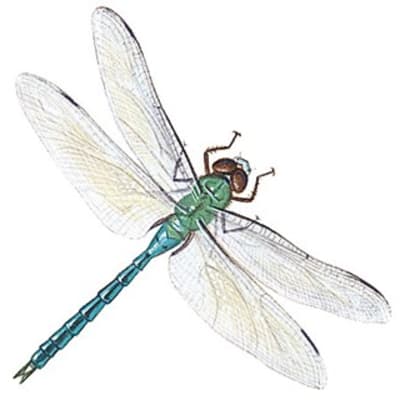 truthfultracy
2

Reviews
1

Question
0

Answers
Reviews
Wagga Wagga
"You need a good, solid job to live here."
Lived on Wagga, in particular, Mt Austin for 5 years and had no criminal trouble in all that time, apart from the car window being smashed one night & things stolen. This is despite adjoining the "dodgy suburb" of Turvey Park & the one with the even worse reputation, Tolland, where there are large swathes of Housing Commission homes (many which have been sold off now, I believe) Public transport is not the best, one bus an hour into town. Most people would find they need a car. People are generally friendly, although judgemental on where you live. The suburb of Ashmont is called "Trashmont" by the locals, which is unfortunate as there are plenty of decent people out there. Having said that, there are plenty of rough people in Wagga in general, too. I think it is more noticable because in Wagga you really have to go to the city to go shopping, other than your groceries, so all walks of life converge into one area. There is no way you can avoid the single mums & yobbos completely – even if you buy a huge block on the outskirts of town or buy in an expensive suburb – these places have little or no shopping facilities so it's in the car & in you go, along with everyone else! I don't think that's a bad thing. I like a mixture of backgrounds & cultures. Many locals do not like the influx of Aficans & blame them for crime rise. True or not, Wagga just has to get used to be more muliti-cultural. My biggest gripe in Wagga is the lack of employment – unless you are skilled you will probably have to work at Cargill, the abbotoir. I also don't like the and lack of free things to do, particularly with kids. Yes, the botanical gardens are great, & the Wollundry Lagoon area is nice, but that's about it. Other parks are not really worth mentioning, which is a shame for a place the size of Wagga. Should be better. There are lots of sporting groups though, & there will be something you will find that you like. Riding your bike in Wagga can be a taking-your-life-into your-own-hands situation. My husband was actually hit, once, & after a couple of near-misses, I refused to ride the bike (car, anyone?). Medically, there seems to be everything the average person would need. The public hospital IS poor. (had a ceasaian birth there) Schools: the public & high school in Mt Austin had a bad reputation for bullying. Generally, all the rest seemed adequate. Overall, it is not a bad place to live, but I wouldn't move there unless you were going there for a specific purpose, like good employment, or to be nearer to family.
Great for
All essential services in Wagga
Country Atmosphere
Not great for
Bad hospital
Very few good areas to live in
The opinions expressed within this review are those of the individual and not those of Homely.com.au.
Report
Truganina
"Unprepared for growth rate"
lived here 14 months & looking forward to moving this year. I live on the busiest road in town, Morris, so that has clouded my judgement, somewhat. Not unsual to see traffic bumper to bumper crawling along to Sayers Road in the mornings. Wet weather, any kind of minor fender bender, or roadworks are enough to cause this traffic delay, making the short drive in to thec ity a rather long & tedious slog, with no respite even when you are on Sayers. There seem to be a lot of idiot drivers around, sticking to the speed limit has had people overtake me in the bike lane on many occasions; drive through red lights, do burn-outs. Between 3 - 4 pm driving from the top of Morris down to Hoppers is a no-go - have sat through up to 3 rounds of the lights at this time! The roads in the rabbit warrens AKA streets around here are really narrow, making it impossible to pass another car on many occasions & one having to pull over to allow other one through. We are zoned for Baden Powell College. My girlfriend moved to Tarneit almost 5 years ago & there were 300 students, now there are 1200+. Parking woefully inadequate; no drop-off zone, downright dangerous to pick-up kids! It takes me 20 minutes to walk there, & I would rather do that than deal with the traffic chaos. School is primarily demountables. Standard of education seems good. Also, very multi-cultural, which I enjoy; (except not the request that there be no depiction of Christianity in the Easter Hat Parade as it may offend some) My girlfriends son catches a bus to Point Cook Senior (there is now a new High School here) and the bus is late almost everyday. I enjoy the bikepaths & bike lanes. I hate, loathe & despise the constant contruction din, years of that to come. If you ARE to move here, do not move to Morris Road. And be sure to come & check out the traffic situation at peak times. You may finds that living on one side of Morris Road rather than the other may be better for you, depending which way you need to go. Seriously, the traffic can be that bad! NO decent nightlife to speak of, & the Village Cinema at The Plaza (closest cinema) has limited releases. My friend, who lives in adjoining Tarneit, loves the area. Like I said: AVOID MORRIS!!
Great for
Close to CBD, water and highways
Not great for
Not enough cafes and boutiques and bars
The opinions expressed within this review are those of the individual and not those of Homely.com.au.
Report