Great for
Clean & green
Neighbourly spirit
Parks and recreation
Safe and sound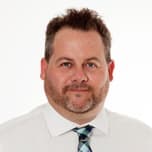 "Valdora is Amazing!!!!!!"
I have lived in Valdora and absolutely love its peace & quiet. A great family orientated community based in a stunning part of the world. It ticks every box for anyone wanting to live with privacy but also be connected to a lifestyle the Sunshine Coast is famous for!!!!! Everything is only minutes away in the car, beaches, shops & restaurants, schools and of course the motorways to head north or south. Really Really Beautiful Place!!!
Shannon Astill - North Shore Realty
The opinions expressed within this review are those of the individual and not those of Homely.com.au.
Report
Popular questions in
Valdora
Unanswered questions in
Valdora
Find real estate agents in
Valdora