Reviews of Mark Di Giulio briana10
"Lack of expertise and duty of care to the purchasers"
What do all these positive reviews for Mark have in common? They are all from vendors. Let me give you a buyers perspective (however vendors should also take note). Our family recently bought a house sold by Mark and his assistant Raha Hossain, unfortunately as soon as the contract was signed we were treated extremely poorly by Barry Plant. It turns out that Mark made a serious error when selling this property. However, as soon as this mistake came to light Mark and Barry Plant Manningham have not given us any support or tried to work with us in any way to resolve this issue. This is in spite of repeated attempts by us to settle this matter and move on with our lives. Given Mark has 17 years' experience as an agent this is, in our opinion, a clear case of quantity over quality for Mark who is one of the most prolific agents in our area. From what we have had to go though this past year he appears to prioritise sales numbers over quality of service, unfortunately this can have devastating consequences for everyone affected by his poor quality work. Our young family has been hit both financially and emotionally because of choosing to trust in Mark. Based on our experience, I really cannot recommend dealing with Mark or Barry Plant Manningham and would strongly advise any buyers/vendors to choose another agent. WendyGerard
"We would have no hesitation in recommending you to anyone wanting to sell their home in the future."
Gerald and I would like to thank you most sincerely for the fantastic result we achieved on the weekend with the sale of our property at 426 Doncaster Road, Doncaster. Your service throughout the whole campaign was exceptional. I interview several agents for the job prior to selling our home and you certainly stood out from the crows with the obvious preparation that you had done prior to the meeting. The whole marketing campaign ran very smoothly from the excellent photography suggestions in preparing our home for sale and advertising. I really appreciate the constant feedback and chats after each open for inspection regarding how the campaign was progressing. I think you are a very honest, friendly person, who vendors and buyers both like and feel comfortable with and therefore trust. Mark, you are very dedicated to your job and were always happy to take phone calls any time of the day, 7 days a week, and most importantly returned my calls. You are always willing to listen to our concerns and discuss them and offer suggestions. Several people on the day of auction also commented how impressed they all were with you as an auctioneer and how that Barry Plant team were very professional in the way the whole auction was conducted. It was a pleasure working with you and would have no hesitation in recommending you to anyone wanting to sell their home in the future. Thanks again for all your help.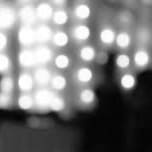 EvaS1
"I could not have appointed a more respected agent."
My thoughts of the overall campaign in the selling of 50 Long Valley Way, Doncaster East are many. Firstly I would like to point out that under the circumstances, I could not have appointed a more respected agent. From the beginning to the end of the campaign (speaking for myself) you were always attentive, supportive, informative and made every attempt to contact me and acknowledge what was going on. Your professionalism and attitude to your work was to the utmost in which you served your purpose as an agent in order to provide the best outcome or result for the sale. Given the circumstances once more your work was done in a methodical manner in which the campaign and selling of the property ran smoothly. I would highly recommend anyone to go through to you as an auctioneer. I am overwhelmed with joy and thank you from the bottom of my heart in all you have done for me. Truly appreciate it and wishing you a successful future which you already have. Eric&Luisa
"We would be delighted to refer him to any party"
My wife & I met up with Mark Digiulio from Barry Plant, he was able to set up our selling campaign without any fuss, Luisa and myself were more than pleased with his efforts. From day one mark put us at ease as from a vendors point of view all can be a lot to take in. Mark and his team always kept us up to date; never did we feel left in the dark leading up to the auction. His professionalism allowed the auction to surpass all of our expectations, therefore we would be delighted to refer him to any party. Mark we wish you all the very best in life and thank you for all your hard work. Michael2
"I would highly recommend Mark Di Giulio to anyone thinking of selling their property"
I would like to personally thank Mark Di Giulio for his professional mannerism in the way he presented and conducted himself from the start to finish of the auction campaign period. He has a very likeable personality and is down to earth in the way he explains matters that relate to real estate. The sale of our property went smoothly in that Mark sat down and explained to us as to what may be the best methods to gain the best price for our property. I had full confidence in Mark and being one of the best auctioneers in the City of Manningham l felt that he knew what was best for our property in regards to advertising, presentation and pricing. We were always kept updated on information relating to the numbers of people that went through our home on the opens and valued the comments given. I would also like to thank his work colleague Josh for always being courteous and efficient. I would highly recommend Mark Di Giulio to anyone thinking of selling their property in the City of Manningham in the near future. Don1
"Thanks Mark!"
Just a short note to say thank you to Mark Di Giulio for his honest opinions and professionalism he showed throughout the sale of our property at Harry street East Doncaster. We are very happy with the result and we have no hesitation in recommending Mark and his team. IvanAndAnna
"Highly Recommend Mark"
Mark, Ivan and I would just like to say thank you! From the day we met you until the day we sold your enthusiasm, positive energy and willingness to help us get through this emotional time of selling our house has been outstanding. Ivan and I have sold a few homes and had not met a Real Estate Agent like you Mark with your personable approach and realistic sales advice. Throughout the campaign period your professional approached in keeping us informed every step of the way, post the open inspections on the numbers in attendance, weekly campaign progress updates were carried through to a successful sales outcome. When it comes to selling your home I would highly recommend Mark Di Giulio and his team from Barry Plant Doncaster East to family and friends. If we have an opportunity to sell and buy another property in the future we would work with Mark and his team again. LisaAndJohn
"Absolute 10 out of 10"
We recently sold our much loved home of over 22 years through Barry Plant Real Estate. Thanks to our outstanding efforts of Tony Tuccitto and Jonathan Kasapidis, we have been absolutely delighted with not only the end result, but with the entire process. Tony's advice, consideration, professionalism and in particular, his honesty and integrity, along with his friendly demeanor have seen what could otherwise have been a very stressful experience, become smooth and enjoyable, we've even had a few laughs along the way. We received updates by way of regular, detailed reports and had numerous phone calls before and after 'open for inspections'times and often in between as well. Auction day, the continued professionalism of Tony and Jonathan, combined with the experience and expertise of our Auctioneer, Spiro Drossos, saw us achieve our deired result, we could not be happier. We are extremely impressed with Barry Plant Real Estate Agency and would not hesitate to recommend them highly, we give them an absolute 10 out of 10.
About Mark Di Giulio
Mark Di Giulio is a Director & Auctioneer - Barry Plant Doncaster East. To get in touch, click below:
Neighbourhood questions answered by Mark Di Giulio
Mark Di Giulio hasn't answered any questions.
Suburbs and streets reviewed by Mark Di Giulio
---
Mark Di Giulio doesn't have any current suburb reviews.
Contact Mark Di Giulio
Get in touch with Mark Di Giulio using the details below, or send a direct message by filling in the contact form: Mark Di GiulioDirector & Auctioneer - Barry Plant Doncaster East