Reviews of Steve McMenamin Ahmet S Comlek
"Good on you mate"
Very helpful genuine guy Bec80
"Outstanding!!"
Steves customer service was second to none. My entire experience with Steve and his staff was exceptional. I definitely recommend Steve to anyone needing a House & Land specialist. Jake Spencer
"Made the process so easy!"
Steve is knowledgable and motivated and passes these qualities onto the people he is working with. The support he provides along the way makes it so easy to make the right decisions during what would normally be a stressful situation!! Daniel Sheahan
"Effortless & Professional"
Steve and Alex are an absolute blast to work with! As a First home owner they make a seemingly overwhelming task almost effortless and beyond fun! Keep up the top work Dan Oostveen
"Highly Recommend"
Excellent service by Steve Mac, really looked after my girlfriend and I with purchasing how first house. would highly recommended him and the company to my friends and family. Shannon Louise
"Definitely Recommend"
Steve and his team were very knowledgeable and supportive in helping us pick our first home. Would highly recommend ABC to others. Sam Carrol
"Fantastic Service, very helpful."
Steve and the team have been very helpful and patient with me asking hundreds of questions over the last few months. There have been a few times where I have called Steve for some down to earth advice and he has been more than willing to give me the time. From a pricing perspective, I did a lot of comparing plans and pricing amongst other builders and have found the quotes to be quite competitive. Marquis Daniels
"Absolutely Fantastic"
Just want to pass on some excellent feedback for the service and assistance received by Steve Mcmenamin on our new home journey. My partner and I are new to the process, and dealing Steve with over the past few months has been a pleasure. Steves knowledge on the product and process, constant and clear communication has made us feel at ease. Steves diligent and tailored approach to our home has made all the difference for us. Also really impressed with his constant checkin in/ follow ups with us and his own team internally to get things done in time. Really looking forward to the rest of our new home journey. Keep up the great work Steve. Zamino Galarosa
"Highly Recommend"
Highly recommended! Steve ticked all our boxes during our short visit! Knowledgeable, highly experienced and super helpful! I would not see anyone else! Alex was awesome as well! Well done team! Mae Belle Galarosa
"Best Experience!"
Thank you Steve Mac and team for a very pleasant experience. We had a chance to visit him in their showroom today and walked us through the whole process very systematically. He was able to outline and show us everything that our house would get by touring us in the show room and pointing out every detail that we are getting. It was the best experience we have ever had searching for our home. You can definitely see that Steve and team know what they were talking about. It comforts us to know that somebody will be looking after us during the whole process. He was able to work out a quote for our new home for the price that we were willing to spend with a bunch of extras as well. Steve made the whole thing streamlined. What i thought to be a hard decision to make turned out to be a no brainer with Steve. I cannot recommend enough. I met with a bunch of builders but no one comes close to Steve. Thank you for looking after us!
About Steve McMenamin
Steve McMenamin is a leading Executive
New Homes Sales Agent, who looks after all of Victoria, AU.
Specialising in efficiency, fantastic quality & service.
With over 12 years experience, you can be guaranteed a professional presentation and experience when it comes to designing your dream home.
I can customise a House & Land package to suit your needs
"No project is off limits…"
Call now for your personalised building experience today.
Steve McMenamin currently doesn't have any properties on Homely
Neighbourhood questions answered by Steve McMenamin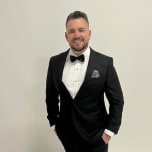 "I am looking build in Rockbank. Who are the best House & Land companies in the area?"
26/02/2021
Will be an investment property.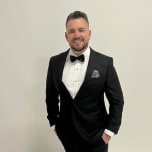 "I'm a First Home Buyer wanting to build in Pakenham. Looking for recommendations on builders etc?"
26/02/2021
Suburbs and streets reviewed by Steve McMenamin
---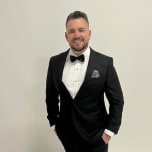 "A great place for families with a country feel"
Pakenham is approximately 53 kms from Melbourne CBD. It's a major growth area located in south-eastern Melbourne. It's on the main railway line bet…
Activity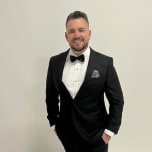 Steve McMenamin
30/05/2021
Client review from Ahmet S Comlek:
"Good on you mate"
Very helpful genuine guy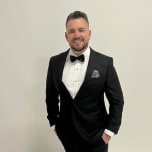 Steve McMenamin
26/02/2021
Answered a question:
"I am looking build in Rockbank. Who are the best House & Land companies in the area?"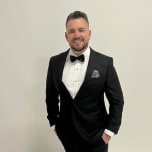 Steve McMenamin
26/02/2021
Answered a question:
"I'm a First Home Buyer wanting to build in Pakenham. Looking for recommendations on builders etc?"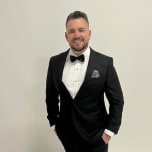 Steve McMenamin
25/02/2021
Reviewed Pakenham, VIC:
"A great place for families with a country feel"
Pakenham is approximately 53 kms from Melbourne CBD. It's a major growth area located in south-eastern Melbourne. It's on the main railway line bet…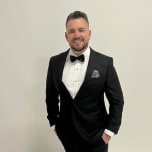 Steve McMenamin
25/02/2021
Client review from Bec80:
"Outstanding!!"
Steves customer service was second to none. My entire experience with Steve and his staff was exceptional. I definitely recommend Steve to anyone need…