Braidwood Street, Thornlands, QLD 4164
Great for
Neighbourly spirit
Parks and recreation
Safe and sound
Reviews of
Braidwood Street, Thornlands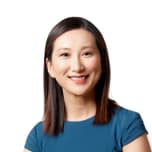 "One of the best streets in Thornlands"
It's rare as hen's teeth to see any resident wanting to give up this address!

This beautiful location is so close to the water, and less than a minute walk to the dog park and walking trails.

It's also further away from majority of the houses, so you don't hear any incoming traffic.
The opinions expressed within this review are those of the individual and not those of Homely.com.au.
Report
Unranked streets in
Thornlands
Popular questions in
Thornlands
Unanswered questions in
Thornlands
Find real estate agents in
Thornlands