Delancey Street, Ormiston, QLD 4160
Great for
Eating out
Safe and sound
Schools
Who lives here?
Professionals
Families With Kids
Reviews of
Delancey Street, Ormiston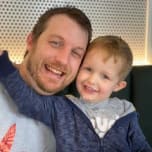 "A major street that has it all"
Delancey St is one of the major thoroughfares that makes up Ormiston. But the street has it all,

Starting at the top, is Doctors, Dentists, and a Specialist Medical Precinct, Cafe's, Bakeries, Pubs and Take away.

As you walk down the street, you have gentrified housing emerging on one side, and a safe, quiet retirement village on the other , a little further down is a little nature strip that gives you access to College gardens estate. The Bus Route 251 stops along here as well, but mainly to commute people to the city

By the second round about, and you're immersed in nature, with a Koala friendly bush zone, this is also where you can find Ormiston College, one of Brisbane's Top Co-Ed Private Schools.

As you continue walking towards the end of Delancey, there is a church with a thrift shop, and on the other side a child care centre. You are now at Sturgeon St, and across the road, a lovely park with Dog fenced of play area, a creak with a duck pond and a baseball club. Also, you are only another 5 minutes walk to the train station.

Delancey is a busy street, but most of the modern houses are designed such that you will not hear that traffic. It is the walking convenience to so many services that makes Delancey Street desirable.
Who lives here?
Professionals
Families with kids
The opinions expressed within this review are those of the individual and not those of Homely.com.au.
Report
Unranked streets in
Ormiston
Popular questions in
Ormiston
Unanswered questions in
Ormiston
Find real estate agents in
Ormiston