Elizabeth Street, Surry Hills, NSW 2010
Reviews of
Elizabeth Street, Surry Hills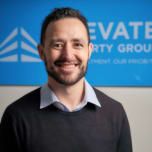 "242 Elizabeth Street"
Managing and selling at this particular building has been great for my business and clients over the last 10 years that I have dealt with it. Looking over the Plane Trees and Central Station, this is an excellent spot to live, work and play. On the fringe of the CBD and Surry Hills, it is a great building with a great building manager; well run and all the common areas spot on.

There are certain sections of Elizabeth Street I wouldn't be as confident in, but this is not one of them. On the border of Reservoir and Albion St, it is a gateway to get in and out of the city effectively.

Daniel Bligh, Managing Director @ Elevate Property Group / Surry Hills
The opinions expressed within this review are those of the individual and not those of Homely.com.au.
Report
Best rated streets in
Surry Hills
Unranked streets in
Surry Hills
Popular questions in
Surry Hills
Unanswered questions in
Surry Hills
Find real estate agents in
Surry Hills