Great for
Childcare
Clean & green
Cost of living
Neighbourly spirit
Parks and recreation
Not great for
Nightlife
Shopping options
Who lives here?
Families With Kids
Professionals
Retirees
Reviews of
Gordonvale, QLD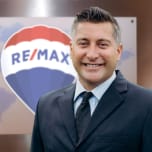 "Piefection"
Gordonvale, a sugar milling town, is now part of the southern urban sprawl of Greater Cairns. It is growing rapidly from a country town to a suburb of the larger city. The appeal of the town is that, unlike most functional and industrial sugar milling towns, it is centred around a park - it is more like a village green - and the buildings in the main street have a quiet historic charm. It also can lay claim to being the place where the dreaded cane toad was first introduced to Australia and on a sweeter note, the best Pies in FNQ can be found at Piefection Bakery.
The opinions expressed within this review are those of the individual and not those of Homely.com.au.
Report
Looking for a home in Gordonvale?
"Awesome community spirit"
Lived here for 9 years now. I have an 9 year old son and made some of the best friends of my life when attending playgroup with him all those years ago. We all live within walking distance of each other and catch up regularly. The community spirit really is alive and strong. We have super friendly neighbours who always look out for the place while we're away.
The location is excellent. Within 25 minutes to Cairns City but still feels as though it's out in the country - with all the benefits that brings. So many beautiful swimming creeks a short drive away. The Atherton tablelands 45 minutes away and awesome camping all along the beaches up and down the coast.
Love living here, a great place for families.
The opinions expressed within this review are those of the individual and not those of Homely.com.au.
Report
"Community built on country values"
Only 30 minutes to the CBD of Cairns, Gordonvale is a community that is built on county values. A place where you will find old-fashioned service with a smile, where the shop keepers know your name, a town you can buy gifts from the florist, gift-wrapped for free, where the Post Office deliver your mail even if the address is incomplete and there is a line up in the morning ahead of the Greyhound Bus driver to collect the newspapers every morning. A place where people say 'good morning' to you in the street, and smile when you are feeling down....where the library helps you find what you are looking for, and the CWA Hall is used for all sorts of activities and you can hear the shreiks of laughter from the ladies carpooling to belly-dancing classes and where the Pharmacy assistants great you by name and take time to sit next to the elderly to talk about their day. Where neighbours come rushing to the fence to great new arrivals and mow your lawn (without even asking) when you are out of town. It is a magical place where locals really do support each other and local business. In today's world of people leading more demanding lifestyles, more people living alone, choosing to be childless and living longer..it is such a good feeling to live in a town where the genuine community spirit is alive and well! Gordonvale is such a special place, drive through and experience it for yourself.
Who lives here?
Professionals
Families with kids
Retirees The opinions expressed within this review are those of the individual and not those of Homely.com.au.
Report
Popular questions in
Gordonvale
Unanswered questions in
Gordonvale
Find real estate agents in
Gordonvale