Karragarra Island, QLD 4184
Great for
Clean & green
Cost of living
Gym and fitness
Internet access
Lack of traffic
Who lives here?
Professionals
Singles
Retirees
Families With Kids
Reviews of
Karragarra Island, QLD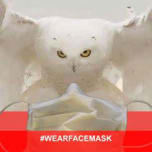 "Idyllic, leafy, lovely beach, peaceful, neighbourly"
Gorgeous island, leafy, lovely beach, pleasant, nice and welcoming people. In fact I encountered incredible kind and generous people when I lived on Karagarra Island. Adviseable not to be the type of person who runs late though, as if you miss a ferry from Karragarra, it's a longer wait for the next one, unlike the 'busier' islands, such as Russell Island, and perhaps those who invest in a tinny are the smart ones! Probably best for couples or familes rather than singles in terms of freedom of movement - the ferries are not 24 hours and the buses are irregular after a certain time of day. It might not be for everyone either, depending on what one does for a living, for instance, as it is quite a trek and an early start to get into Brisbane City for 9am, ie get the 6.41am ferry to get into Brisbane at 8.45am, a 1hr 46 min journey! That said, the people who worked in the city and lived on Karragarra said that the journey was worth it, just to live there! If you want nightlife, I believe there are pubs on the other islands, otherwise it seems Fortitude Valley, which is a fair trek away, has the most highly rated night clubs. The last ferry off Karragarra Island is 8.50pm, first ferry back 5.41am. Best big shopping centre nearby is at Victoria Point, about 35 minutes away by public transport. Word of warning! There are poisonous toads (that can even jump into a dog's water bowl and poison the dog that way, horrendously), also ticks, on the islands, even snakes and one neighbour did have one of her cats (out at night) taken by a snake - she actually found him digesting her cat which is how she found out. So, not so much lions, tigers and bears oh my, but definitely ticks, toads and snakes oh my! The threat seems bigger than living in Sydney where I spent most of my years in Australia (now back living in the UK). Be warned, always keep your pet on year round tick-prevention such as Advantix, if living in QLD, as it is now a year-round threat, and prevention is better than cure (cure being an anti-serum administered sooner rather than later for best results, and if in doubt, assuming no contraindications, ask for it anyway, as honestly better to be safe than sorry!!!). Also heartworm prevention, such as Heartgard, as mozzies are rife (for people, a vegemite sandwich a day, light clothing and tea-tree oil dabbed on pulse points keeps them away, as does planting Lavender and Citronella plants near the verandah!). The threat to pets is a big downside (although some true blue Aussies might think I'm an over-reacting Brit I suppose!), so probably best to have a proper pet enclosure attached to the house, for when not there to supervise and check for ticks, with netting and snake fencing, properly secured to the ground, which is what I would do if I ever lived there again! Two very well-regarded local vets are Redland Bay and Koala Park Vets (latter of which who also did payment plans) - I went to neither of those two choices unfortunately, and sadly lost my long-haired Chihuahua, Tommy, to tick poisoning, after he was twice misdiagnosed at another vet practice, on one of the islands and mainland, a joint practice ("out of season for ticks"!; and I didn't recall finding anything on him or the floor to indicate a tick to 'prompt' them to provide the anti-serum, so he didn't get the treatment until three days later, and as it turned a little too late :<<). If you want to visit for the day, pack a picnic, or the makings of a BBQ, or be prepared to go for lunch on Macleay Island, for instance The Blue Parrot Cafe, or at Redland Bay, for instance The Pelican Cafe, instead, as there are no shops or cafes on the island however they do have picnic tables, BBQs, and also public amenities. If you want to know how to get there: https://www.redland.qld.gov.au/info/20125/our_suburbs_and_islands/165/karragarra_island
The opinions expressed within this review are those of the individual and not those of Homely.com.au.
Report
"The prettiest of the Bay Islands"
Karragarra Island is beautiful, has the best beach out of all the Bay Islands and is easily accessible from Redland Bay by ferry or barge if you wish to take a vehicle accross. There's a few accommodation options on the island, B&B's etc. Housing is affordable and island neighbours Russell Island with it's amenities, shopping etc. Not good for nightlife but you can take a 15-20 min ferry ride to the mainland for some fun!! great place to live if you don't mind commuting by ferry for work.
Who lives here?
Professionals
Singles
Retirees
The opinions expressed within this review are those of the individual and not those of Homely.com.au.
Report
Unranked streets in
Karragarra Island
Popular questions in
Karragarra Island
Unanswered questions in
Karragarra Island
What daytime activities are churches in Karragarra Island running for carers of preschoolers?
Find real estate agents in
Karragarra Island