Margetts Street, Wallangarra, QLD 4383
Reviews of
Margetts Street, Wallangarra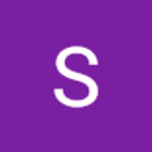 "A small town on Qld /NSW border. The people are friendly."
I have lived in Margetts Street for a number of years. Entering the street and seeing the rocky mountain range is always relaxing.
The opinions expressed within this review are those of the individual and not those of Homely.com.au.
Report
Unranked streets in
Wallangarra
Popular questions in
Wallangarra
Is the meat works a regular source of smell for the residents and if so how often and bad?
2 Comments
Reply
Unanswered questions in
Wallangarra
Find real estate agents in
Wallangarra