Silvereye Close, Bonnells Bay, NSW 2264
Reviews of
Silvereye Close, Bonnells Bay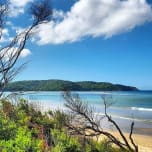 "A deceptively awful street to live or invest in"
This street appears on first glance to be a lovely, little cul de sac, but looks can be deceiving. The neighbours are loud, rude and obnoxious. For example, when the sale listing for our property went up, the lady immediately next door to us purposely put out a soiled mattress, which she left leaning against the fence line, in full view of everyone coming to inspect the property.

Rubbish is regularly left on the verge, flowing into the street itself. There is little by way of community spirit or care for your neighbour shown. Do yourself a favour and steer well and truly clear.
The opinions expressed within this review are those of the individual and not those of Homely.com.au.
Report
Unranked streets in
Bonnells Bay
Popular questions in
Bonnells Bay
Unanswered questions in
Bonnells Bay
Find real estate agents in
Bonnells Bay