Stone Hut Circuit, Encounter Bay, SA 5211
Reviews of
Stone Hut Circuit, Encounter Bay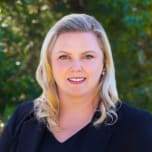 "Elevated postion at the back of Encounter Bay"
Stone Hut Circuit is perched high in Encounter bay to capture picturesque views over the Bluff and the Bay. This area is very popular and is filled with friendly neighbours and quality homes.
Carly Schilling
Harcourts South Coast
The opinions expressed within this review are those of the individual and not those of Homely.com.au.
Report
Best rated streets in
Encounter Bay
Unranked streets in
Encounter Bay
Popular questions in
Encounter Bay
Unanswered questions in
Encounter Bay
Find real estate agents in
Encounter Bay