Symes Street, Kangaroo Flat, VIC 3555
Great for
Neighbourly spirit
Parks and recreation
Safe and sound
Reviews of
Symes Street, Kangaroo Flat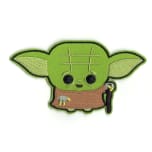 "Smiles, friendly "hellos", and waggy tails"
Even during the taxing and frustrating times of a COVID pandemic, it's a pleasure to live on Symes Street. A friendly hello from the safety and security of your garden to neighbours passing on the street, to the waggy tails of happy doggies who have managed to escape for some fresh air.

The sight and sounds of the eucalypts and their wildlife in one direction, and the convenience of Lansell Square just a short walk away make this a wonderful location to raise a family or retire to in tranquility.
The opinions expressed within this review are those of the individual and not those of Homely.com.au.
Report
Unranked streets in
Kangaroo Flat
Popular questions in
Kangaroo Flat
Unanswered questions in
Kangaroo Flat
Find real estate agents in
Kangaroo Flat