Tralee Place, Twin Waters, QLD 4564
Great for
Eating out
Neighbourly spirit
Parks and recreation
Safe and sound
Reviews of
Tralee Place, Twin Waters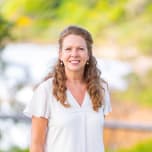 "Peaceful Lifestyle Area"
Lovely quiet and peaceful area of Twin Waters with no through traffic and nestled next to the Golf Course. Easy level walk to the shops and popular cafes & restaurants.
Liz Hope-North Shore Realty 0422 494 686
The opinions expressed within this review are those of the individual and not those of Homely.com.au.
Report
Unranked streets in
Twin Waters
Popular questions in
Twin Waters
Unanswered questions in
Twin Waters
Find real estate agents in
Twin Waters