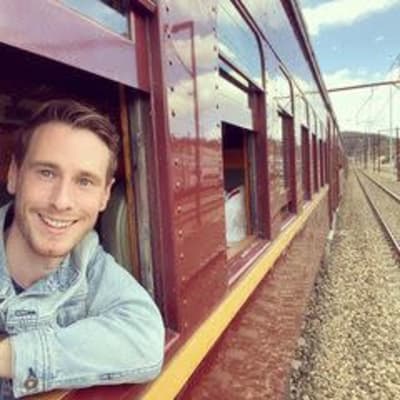 beng88
3

Reviews
0

Questions
1

Answer
Reviews
Hazelbrook
"Love living here!"
Hazelbrook is known as the village of waterfall walks and is the perfect place to live for nature lovers. From our house we can walk to many different walking trails, waterfalls and lookouts on both sides of the village. The bird life here is incredible and there are many local parks and beautiful big trees which line the streets of the village. Hazelbrook has a great accessible train station and is an express stop with frequent trains towards Sydney or further up the mountains. It has three good schools and several child care options. The village centre has a great selection of shops and three cafes - all with great coffee! There's also a fantastic medical centre, wonderful vet and a 24-hour gym. People are generally friendly and say hello when passing on the street and our neighbours have been wonderful. There are some incredible heritage homes in the older part of the village and some more modern houses in other areas - most are on large lots with lots of space for trees. Hazelbrook is right in the middle of the Blue Mountains and has easy access to many of the interesting villages, walking trails and sights that make the Blue Mountains famous. It's only 5 minutes drive to Lawson, 10 minutes to Wentworth Falls or 15 minutes to Leura / Katoomba. The only negative about Hazelbrook is that it is at least a 15 minute drive to the nearest major supermarket. However, there is a smaller supermarket with a good selection which helps with the day-to-day items.
The opinions expressed within this review are those of the individual and not those of Homely.com.au.
Report
Warrimoo
"Affordable and charming Lower Mountains village"
My partner and I moved to Warrimoo in September 2016 when we purchased a house. We originally intended to use the property for investment purposes but we fell in love with the place and the area whilst renovating. We love Warrimoo!

Warrimoo is a quiet village in the Lower Blue Mountains with many beautiful old houses and recreational opportunities galore. It has two schools (one public, one private), several shops, a good Italian restaurant, several parks, ovals, tennis courts and many walks and fire trails to explore. The Florabella Pass and the Rickard Rd Fire Trail are particularly good walks and offer great views, flora and fauna. It has easy access to the Parramatta and the City with the train station an easy 5-10 minute walk from most properties. You can also drive to Springwood and Blaxland in 5 minutes which have many restaurants, shops and services. Penrith is about a 15 minute drive. Unfortunately the closest major supermarket is in Winmallee (Coles) or Emu Plains (Woolworths) which are both about a 10-15 minute drive away. However, there is a general store in Warrimoo or a Supa IGA in Blaxland for your day-to-day needs.

Warrimoo is a friendly place and we have found our neighbours to be kind, considerate and very welcoming. We are a gay couple and were initially a little unsure how people would treat us. However, everyone has been very kind and they seem mostly inclusive and rather progressive. We even joined the local Bushfire Brigade and have found them to be a wonderful bunch of people.
Great for
Many beautiful, older style cottages
Easy connection to Parramatta and City on train line
Progressive, inclusive community
Natural evironment
Train line
Community spirit
Atmosphere
Not great for
No coffee shop / cafe
No footpaths in some streets
No nightlife
No disabled station access
Who lives here?
Professionals
Families with kids
Retirees
Tourists
LGBT+
Hipsters
Students
Country Lovers
Trendy & Stylish
The opinions expressed within this review are those of the individual and not those of Homely.com.au.
Report
St Peters
"Close to the CBD and Newtown but beware of Noise from air traffic, Princes Highway and nearby container terminals."
The location of St Peters is fantastic. It is very close to City and Newtown and between two train stations (St Peters & Sydenham). Rent is often cheaper as are house prices when compared to other suburbs in the Inner West. Make sure that you get a place with double glaze windows, otherwise the aircraft noise can be deafening. Overall it is a good suburb but the council don't really look after it (Marrickville side) and the aircraft noise is its downfall.
Great for
Close to newtown without price tag
Transport close to cbd
15mins to Airport and CBD by car
No shortage of buses, taxi's
Not great for
Council do not maintain roads and parks
Some very dirty areas
Nearby tip and container terminals
Industrial
Sydney airport is close with air traffic providing some noise.
Who lives here?
Professionals
LGBT+
Hipsters
Students
The opinions expressed within this review are those of the individual and not those of Homely.com.au.
Report