Alma Street, Wauchope, NSW 2446
Reviews of
Alma Street, Wauchope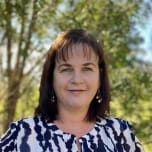 "A street waiting to be renovated"
Most of the homes on Alma Street back onto and overlook, the RiverWalk & Hastings River (not with direct water views however). When we experienced floods in March 2021, I highly expected the houses we manage in this street to have water through them, but thankfully they didn't. The street has older homes, is conveniently close to CBD - just a level walk or mobility scooter trip to shops, but being adjacent to the train bridge may seem noisy for new residents.
The opinions expressed within this review are those of the individual and not those of Homely.com.au.
Report
Unranked streets in
Wauchope
Popular questions in
Wauchope
Unanswered questions in
Wauchope
Find real estate agents in
Wauchope