Cowper Street, Stroud, NSW 2425
Great for
Neighbourly spirit
Parks and recreation
Public transport
Safe and sound
Who lives here?
Professionals
Families With Kids
Reviews of
Cowper Street, Stroud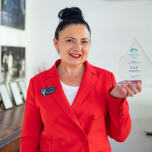 "Busy Little Country Town Hub"
Everybody gets confused when they try to find Cowper Street in Stroud. So I will try to clarify and make it easy for the newbies.
To arrive in Stroud you must travel along The Bucketts Way. If travelling from the South you will enter Stroud whilst on The Bucketts Way but once you enter the town limits The Bucketts Way converts to Berkeley St. Once you reach the town centre Berkeley St converts to Cowper St. Once you leave Stroud on the Northern end, it converts back to The Bucketts Way. The centre of town is the hub and cluster of shops and businesses. A friendly street where it may take you a while to walk from one place to another, because everybody likes a chat.
Who lives here?
Professionals
Families with kids
The opinions expressed within this review are those of the individual and not those of Homely.com.au.
Report
Unranked streets in
Stroud
Popular questions in
Stroud
Unanswered questions in
Stroud
Find real estate agents in
Stroud