Day Avenue, Middleton, SA 5213
Reviews of
Day Avenue, Middleton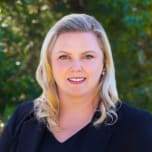 "Bring your bathers and surfboard!"
2 Day Ave is located just off the most popular surfing and swimming spots in Middleton, Day Street. Here you have you have the surf school just around the corner and can take a casual stroll along the beach into town. A combination of holiday and permanent houses are dotted throughout the area and this location is loved by many.
Carly Schilling, Real Estate Agent Middleton, Harcourts South Coast
The opinions expressed within this review are those of the individual and not those of Homely.com.au.
Report
Unranked streets in
Middleton
Popular questions in
Middleton
Unanswered questions in
Middleton
Find real estate agents in
Middleton