Great for
Clean & green
Neighbourly spirit
Safe and sound
Reviews of
Flowery Gully, TAS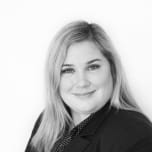 "Rural Stunner"
Flowery Gully is a small country style suburb about 10 minutes from Exeter. With a range of character homes, farms and acreage, this suburb has the potential to suit anyone who likes country living without feeling isolated. Offering well priced homes and rentals, investors, buyers and renters should consider Flowery Gully a potential location to make their next home.

Jenna Baker - Property Manager, Launceston
The opinions expressed within this review are those of the individual and not those of Homely.com.au.
Report
Popular questions in
Flowery Gully
Unanswered questions in
Flowery Gully
Find real estate agents in
Flowery Gully