Garnet Street, Mount Richon, WA 6112
Great for
Neighbourly spirit
Safe and sound
Reviews of
Garnet Street, Mount Richon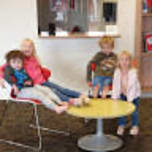 "Amazing Street!!"
Garnet Street is Amazing the neighbourhood is just great everyone is friendly. All our neighbours have adopted us as family.
The Street is small but everyone on it have big hearts 💖
The opinions expressed within this review are those of the individual reviewer and not those of Homely.com.au.
Report
Unranked Streets in
Garnet Street
Popular questions in
Mount Richon
Unanswered questions in
Mount Richon
Looking for a home on or near
Garnet Street?
Find real estate agents in
Mount Richon