Logan Road, Evandale, TAS 7212
Great for
Eating out
Parks and recreation
Safe and sound
Reviews of
Logan Road, Evandale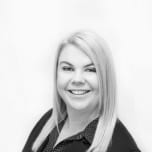 "Country charm"
This is one of my favourite places in Tasmania, especially on a Sunday! On a Sunday this street is a hive of activity, with all of the local shops, cafes, pubs and the best market in the North in full swing! The market has so much to offer from local fresh produce and loads of second hand bargains to be picked up. During the week this street is so peaceful, where you can take your time to browse the little shops and enjoy a fantastic coffee!
Tameka Smith - Property Manager Launceston
The opinions expressed within this review are those of the individual and not those of Homely.com.au.
Report
Unranked streets in
Evandale
Popular questions in
Evandale
Unanswered questions in
Evandale
Find real estate agents in
Evandale