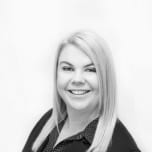 "Stunning Country Lifestyle"
I have recently had the pleasure of going to Moltema and I was surprised by the beauty this area has to offer. Largely farming area, its so green and spacious. it has a homely feeling. If you are looking for a sea change, love privacy and farming country. This is the area for you and its only 20 minutes to Deloraine.
The opinions expressed within this review are those of the individual and not those of Homely.com.au.
Report
Popular questions in
Moltema
Unanswered questions in
Moltema
Find real estate agents in
Moltema