Redbank Road, Mudgee, NSW 2850
Great for
Neighbourly spirit
Parks and recreation
Safe and sound
Reviews of
Redbank Road, Mudgee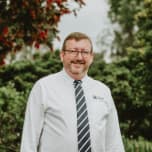 "One of The Nicest Streets In Mudgee!"
We have lived in Redbank Road since 2007 and love the fact that we have a leafy established street at the front, with excellent neighbours, plus a beautiful park to enjoy out the back. While my son was growing up his friends loved to come over and explore the park and for many years we mowed a cricket pitch so that his friends could play using the big trees as additional fielders. On Boxing Day for many years there has been an inter-street cricket match in the park which has also been a ton of fun. Although not a golfer there's one of country NSW's best golf courses down the road plus Mudgee CBD, Schools and shops are within easy walking distance. A great place to live and raise a family!

Andrew Blackman - Real Estate Agent Mudgee
The opinions expressed within this review are those of the individual and not those of Homely.com.au.
Report
Unranked streets in
Mudgee
Popular questions in
Mudgee
Unanswered questions in
Mudgee
Find real estate agents in
Mudgee