Great for
Clean & green
Cost of living
Medical facilities
Neighbourly spirit
Parking
Who lives here?
Families With Kids
Professionals
Retirees
Hipsters
Country Lovers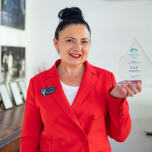 "A Lovely Community & Pretty Town"
Stroud is a historic town, named after Stroud and the Cotswold area in the UK, due to its lush green rolling countryside.
A cluster of shops makes up the centre of the main street. There are residential areas, always with generous old fashioned sized parcels of land though, and then beyond the township the countryside unfolds to farming land, forests, rivers and creeks.
In town there is the Friendly Grocer, The Central Hotel, The Stroud Milk Bar, Bonza's Cafe, Crafty Friends, Stroud Butchery, The Stroud Post Office, The Country Club and Golf Course. There are a lot of small businesses operating from homes and farms too. Stroud has a Medical Centre, a Pharmacy, an Ambulance Station plus a Helipad for the Westpac Rescue Helicopter to land, when required.
There are quite a number of groups to join should you wish; such as Stroud Garden Club, The Mens Shed. Stroud has a Public Primary School and there is nearby Booral and also Stroud Road schools as well. Stroud has a fabulous Community Showground, tennis courts, public swimming pool and skatepark. Stroud is experiencing Tree Change seekers, either Permanently or as a Retreat Space.
The opinions expressed within this review are those of the individual and not those of Homely.com.au.
Report
Unranked streets in
Stroud
Popular questions in
Stroud
Unanswered questions in
Stroud
Find real estate agents in
Stroud